Digitize Textiles Accurately From Anywhere
The smarter way to scale your digital textile library. Our AI engine uses
real textile data and rigorous machine learning to construct
trustworthy
3D representations – right from your desktop – giving you high-quality virtual fabrics at a fraction of the time and cost.

Design and simulate 3D garments down to the seam and stitch.
Author makes online collaboration easier for your team and partners. It's a cloud-native 3D CAD platform that's tailor made for apparel development, giving you a shared web environment to accurately prototype garments, simulate fit and make decisions together.
Designed for innovators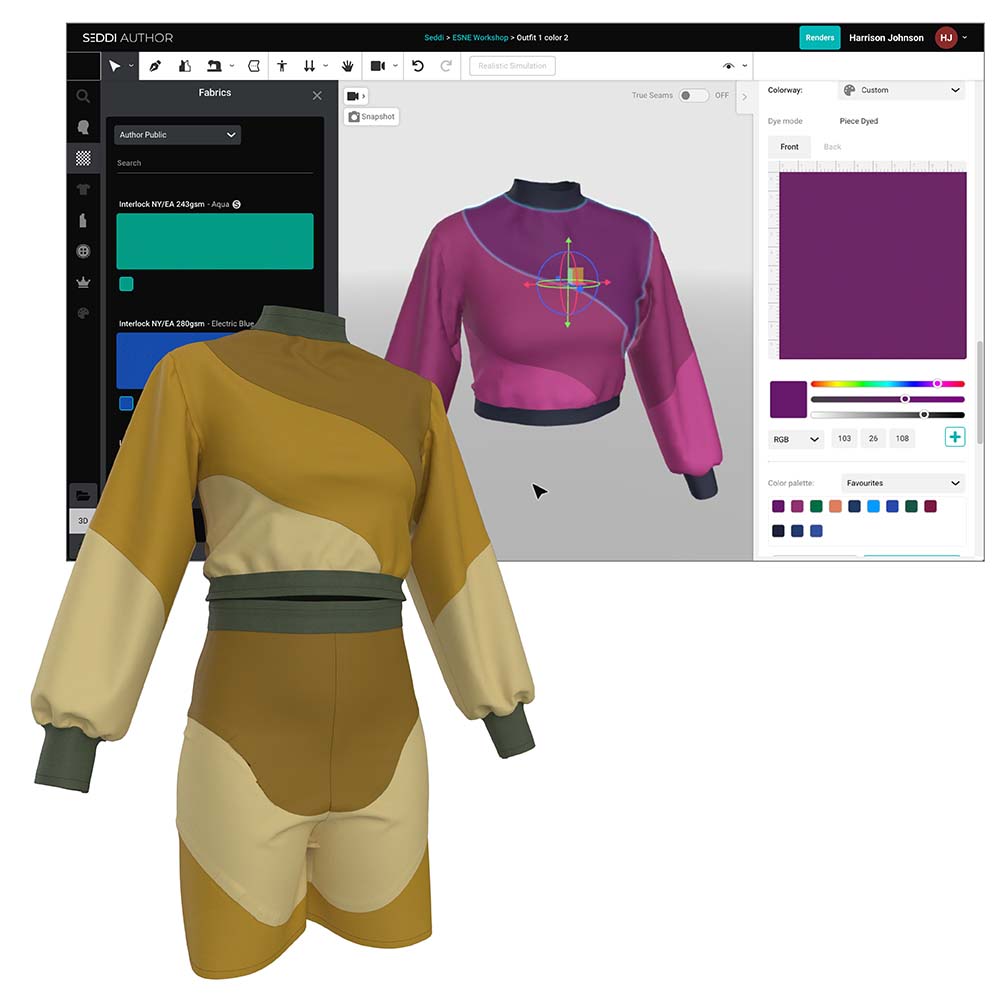 Designers
Realize your creations in brilliant 3D
Review your entire line together
Give virtual presentations for review
Technical Designers
Do real-time construction trials and virtual fittings
Work faster without physical samples
Get technical information for factories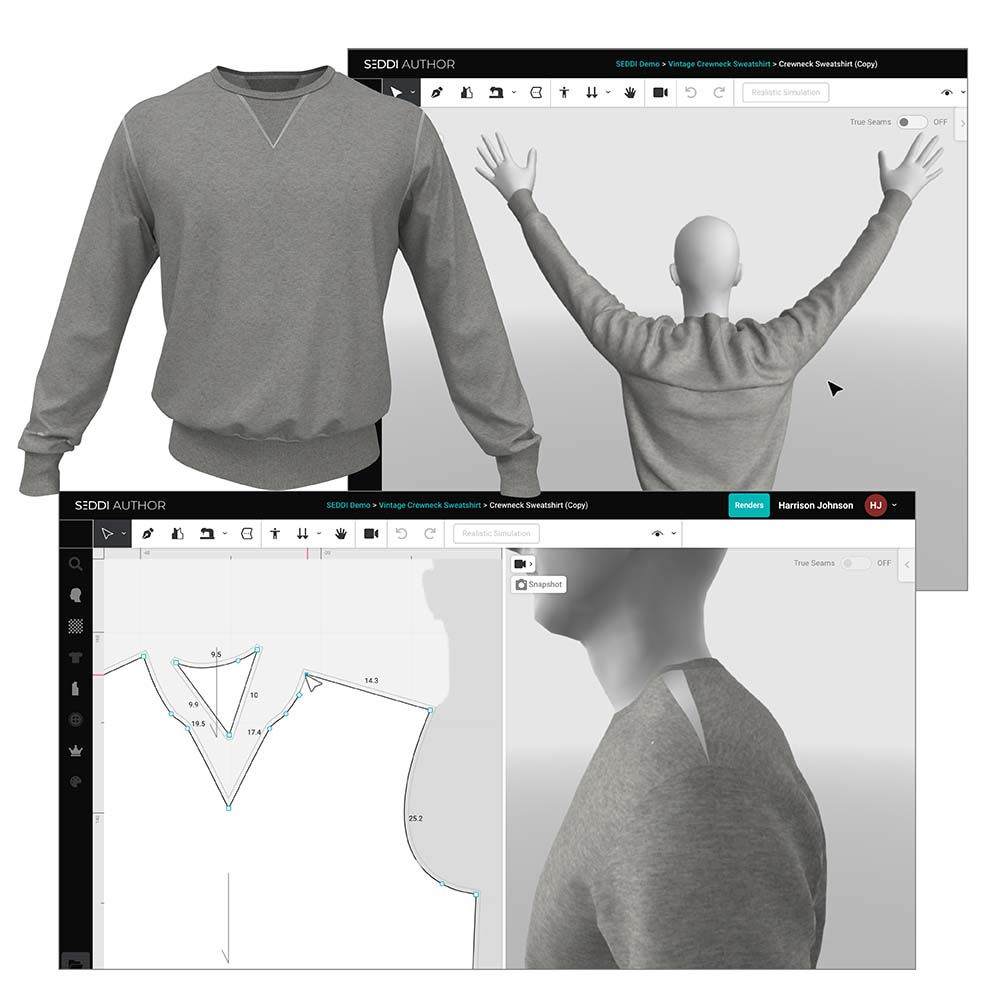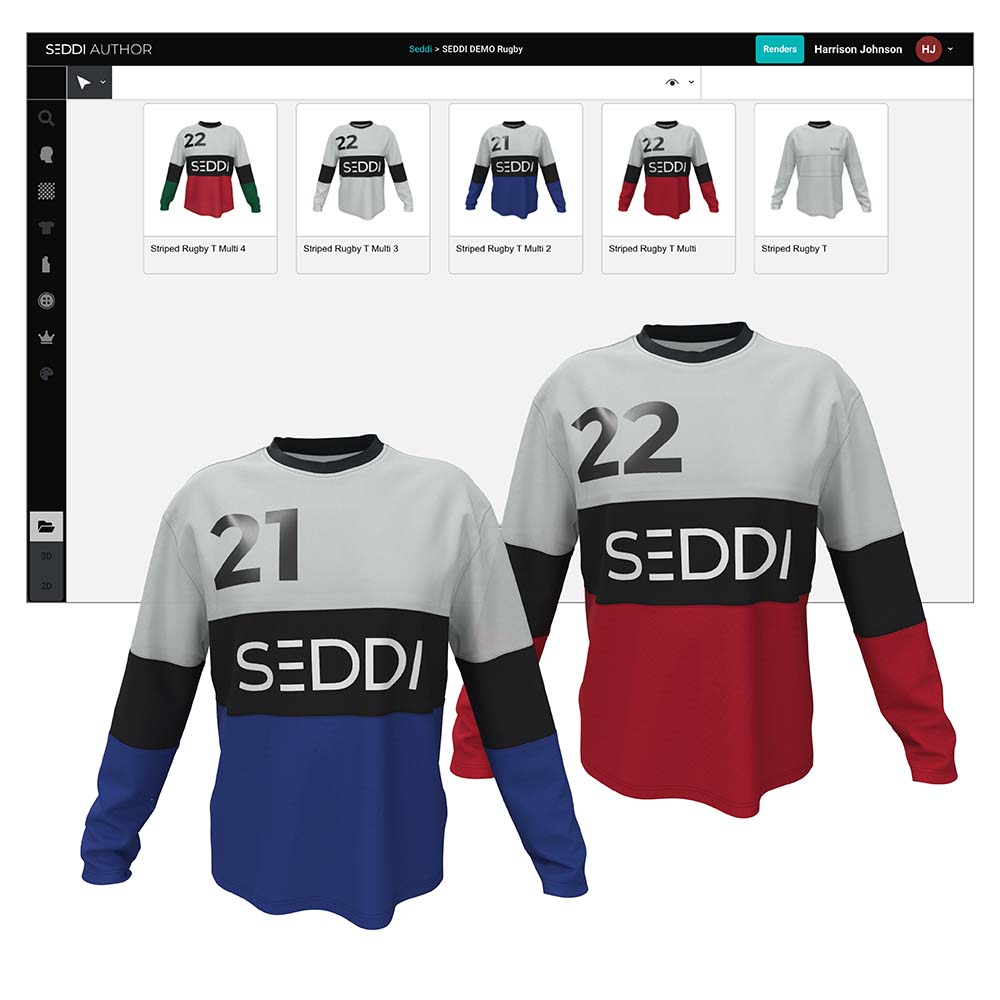 Merchandisers
Review your entire line together
Share feedback directly with design teams
Make last-minute fabric changes and see results instantly
Manufacturers
Build samples that match factory production details
Make virtual fitting decisions with brands and customers
Work more efficiently without physical samples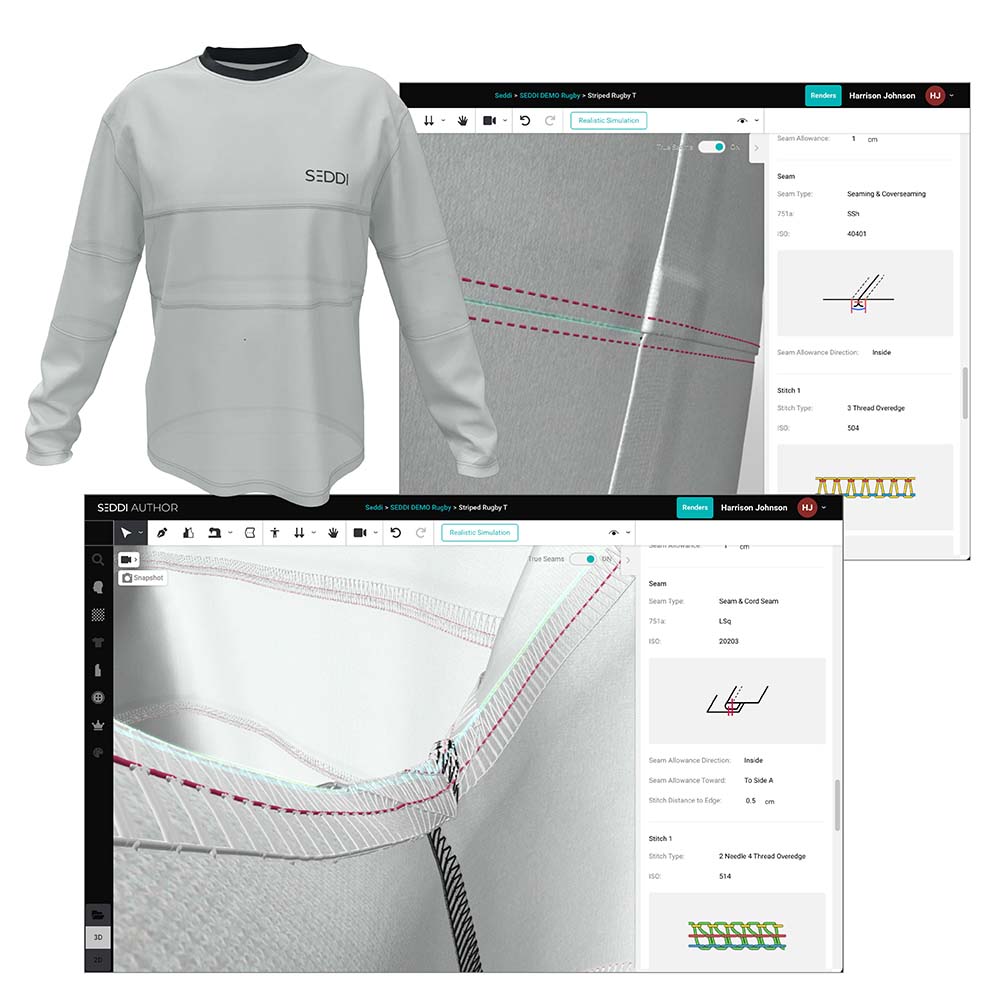 1. Design
Iterate on existing styles to develop next season's designs
3. Fit
Evaluate fit virtually with realistic seams, cloth and body simulation
2. Sew
Jump into Author from anywhere and start sewing garments
4. Approve
Invite your team to collaborate and finalize collections together